About Us
One cannot build future without a well-planned strategy of growth.
"Quality is never an accident; it is always the result of good intention, sincere, effort, intelligent direction and skillful execution. It represents the wise choice of many alternatives."
Today, most of the business houses don't just need products; they need solutions, services, heterogeneous platforms, inter-operability, flexibility and much more at a sensible cost. They need competent and complementing resources, which give a cutting edge to their core competencies.
It is a fact that "you cannot satisfy all the customers all the time with all the products and services ". It is also a challenge to be able to be admirably close to do so in an ever evolving and resource hungry world.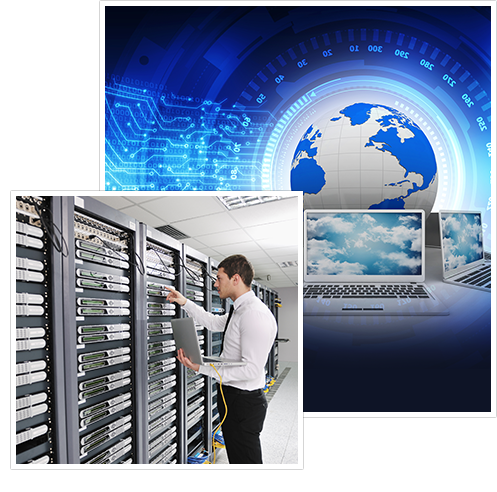 On 24th May 1994 when a modest beginning was made by starting an office space in Station Plaza, Bhandup, Mumbai.
Since then there is no looking back. With well-equipped and well-furnished office with all latest infrastructure, to provide Services in IT Fields for all kind of Hardware, Software, Severs, Annual maintenance Services to our esteemed Clients.
We are "premier business partners" to Hewlett Packard and are HP STAR certified to provide solutions of various HP high-end mission critical products. We are also HP authorized service partners.
You will all appreciate that we have always chosen values over volumes, honesty over temptations and long term view over short term benefits. These professional mantras have earned us strong patronage and goodwill from our beloved clients, professional associates and society at large.
We have presence across the nation having Headquarter in Mumbai and our Branches are Bangalore, Chennai, Ahmedabad, New Delhi, Pune and Kolkata.
Our Customer Service is centrally approaching to do everything we do for competency in knowledge, Implementation and Post Sales Services. Facility Management services is our core areas of business wherein we have Government Sector, Corporate & SME's.
Three Ess truly believes in Customer is the King. Earnest team committed to delivering the best in industry. We're more than happy to deliver you the best. We ensure the Customer Complaints are attended quickly resolve their complaints at the earliest. This determination has helped getting more and more esteemed Clients.
Professional Service is the main motive with us driving us to get more and more orders from esteemed clients. Three Ess Computer Services (India) Pvt Ltd offers Quality Services for Ever-ending relationship and commitment along support to their business partner.
The sheer vastness of the diverse requirements that prevail in the businesses around the globe, in itself serves as opportunities and fuels the drive to the epicenter of this never-ending resource hungry BLACK-HOLE.
Consistency in delivering what is expected of you, is one more critical building block of a long lasting relationship. Time is the best test bench and you need to stand steadfast and prove that you have evolved to satisfy the needs of the customer – time and again.
All of these commandments were churned vigorously, debated, chewed, absorbed, digested to give rise to Three Ess Computer Services (India) Pvt. Ltd., now an organization rich with a decade of experience and expertise.
One needs to have discipline, foundation, good financial ideologies and norms backed by integrity. This aspect is as much true in the IT industry as in any other industry.
Our History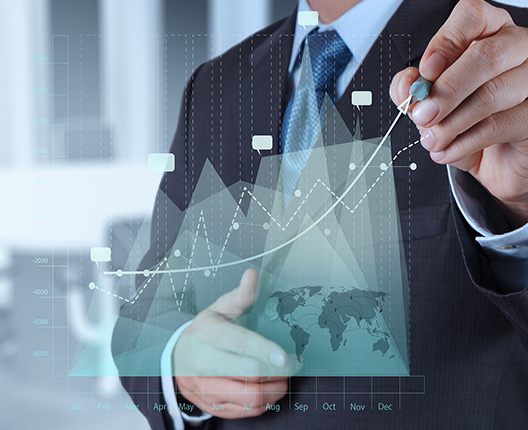 'We believe adding worth to your business'
Ever since its origin in 1994, folks at Three Ess Computer Services have believed within the philosophy of adding worth to clients' business by creating the most of technology.
At Three Ess Computer Services (India) Pvt. Ltd., we are aware of this fact and believe in it -to the last letter and to last better. The longer you last, better you get
Strong customer-centric ethics are built into our system and business processes itself. Hence, immaterial of what happens, the company has held its head high for the last two and decades.
The determination to serve our customers with quality products and services, we aligned ourselves with some of the best known names in globe. Hewlett Packard has been a name and a force to reckon in the I.T. industry and its customer satisfaction still remains unparalleled. We respected HP for its revolutionary products and undivided attention they paid to their customers and wanted to be a part of the family.
Our team of professionals uses their skills and expertise to resolve difficult IT issues faced by our customers, creating use of recent however helpful and new technology in hardware, software, and services as per the need.
The decade long journey has seen Three Ess Computer Services as an organization shine at various levels, keeping up with our reputation of being customer-centric. Headquartered in Mumbai,
Three Ess Computer Services operates extensively in India providing innovative IT solutions, IT infrastructure management services, server, storage virtualization technologies, facility management services and also computer AMC.
When we partner with our clients in addressing their issues, we take full ownership of the project right from the start to the end besides; our professionals continue to assist our clients by providing upgrades and add-ons, so they do not face any issues catching up with the newest technological advancement.
What We Are
Our strength lies in providing the best IT solutions and services that enhance your business growth. Our expertise in being the skilled IT service provider and a system integrator permits us to align IT organizations with their core business objectives.
Today, we are in a position to cater to practically all the requirements of our clientele, be it products from HP, Panduit, Nortel Networks, Cisco, Toshiba, specialized services and support, consultancy on enabling technologies and making them work for you..
What is important is the "Customer". Our endeavour has always been to develop, enhance, sharpen and redefine our abilities and capacity, technically and otherwise around this core which is called as the "Customer".
We help your business with the following
Manage Operational costs
Focus data center groups on strategic priorities
Improve IT delivery and service quality
Leverage technologies to change smarter, efficient business processes for a richer client experience
Optimize risk management and security
Why Choose Us?
From consulting to support we offer all services below one roof. We work closely with you to enhance your IT performance and increase results.
Three Ess Computers Services

works with strategic process that guarantees sleek IT functioning within your organization, resulting in multiplied potency in results.

Consult

The strategic approach of consulting helps you establish where, when and what is required in your business to help streamline it more towards a dynamic data center.

Analyze

A thorough analysis of all the loopholes and strengths of your business helps produce tailored resolutions for your business.

Architecture

Identifying potential technology options that will help bridge the gaps between what's missing and which technology has to be deployed to fill those missing gaps.

Implement

Without disrupting the on-going setup we integrate, install, deploy and check.

Manage

With efficient management, we boost productivity and optimize system performance.

Support

We offer real-time access to eligible engineers that can allow your team to maximize output within lesser time.